Are you looking to spice up your outdoor space? Or maybe you're looking for a durable material or a solution to your pest problem. Traditionally, pavers are used for pathways, patios and driveways. However, there are so many other ways they can be used to solve a problem or add a little pizzazz to your home or yard. Take a look at the following 14 paver design ideas…they may be just what you're looking for!
1. Build a Platform
Make your yard the talk of the neighborhood by adding in a few platforms. Platforms are a diverse design feature and can be used for decorative pieces like fountains or statues, or to support flower pots. A professional can help you navigate the many style, design and color options available so that you end up with the look you desire.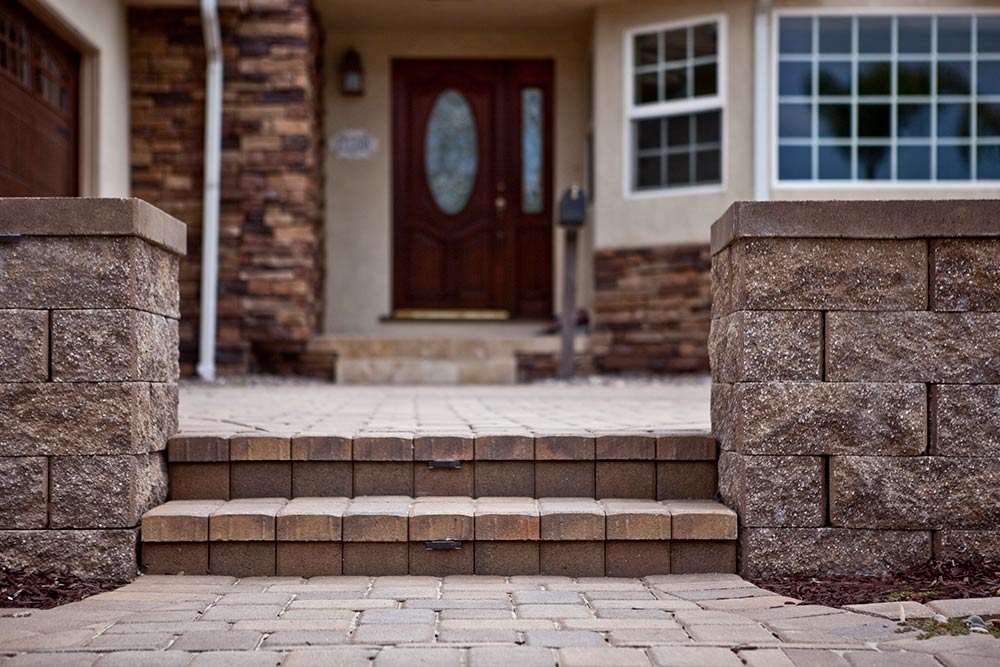 2. Use Accent Stones
Do you desire eye-catching design? Or maybe you'd like to add pops of color to your paver patio. Interlocking pavers are popular, but spacing them apart allows for more unique paver design ideas. Instead, try spacing large pavers apart and filling the gaps with accent stones. Use concrete to secure the accent stones in place, or for a more permeable option, skip the concrete in favor of materials like stones or sand.
3. Break Up the Lawn
Bigger isn't always better, but with pavers it might be. Small- and medium-sized pavers are popular, but large pavers may be the style you're looking for. Break up your lush, green yard with a paver path leading to a patio under that old adored oak tree. Space the pavers apart to let a little grass peek through for a natural, yet stylish, look.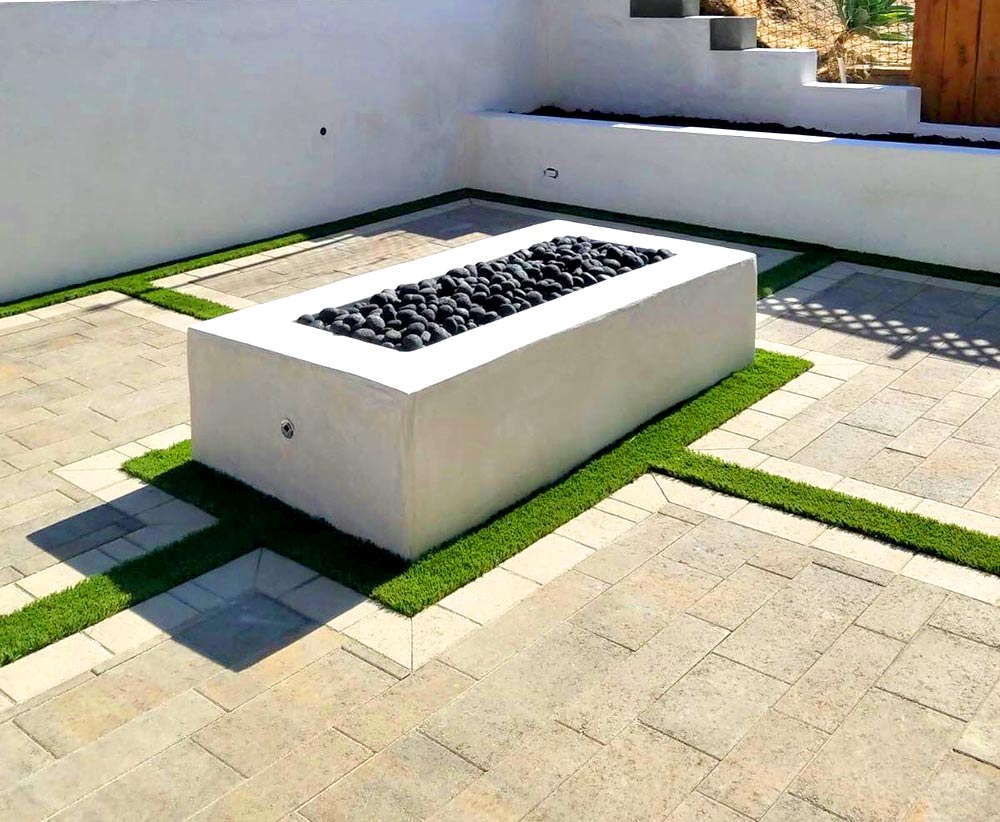 4. Recycle
Are you planning to tear up an existing patio to make room for your new project? Instead of throwing those old pavers away, recycle them! By reusing old pavers you can achieve a more eclectic look while simultaneously saving yourself a lot of money.
5. Mix Things Up
Don't be square. Consistency and coordination is safe and generally pleasing to the eye, but sometimes you've got to go irregular. Ditch the standard pavers and use large, irregular shaped pavers instead. You can use the varying pavers to create funky pathways or try positioning them strategically throughout your yard for added excitement.
6. Go Circular
Add drama to your outdoor space by arranging pavers in circular patterns. Create the appearance of a courtyard by positioning pavers in a circular pattern between other objects in your yard. Or, arrange them in a circle around a statue, bird bath, fountain or fire pit for a more dramatic look.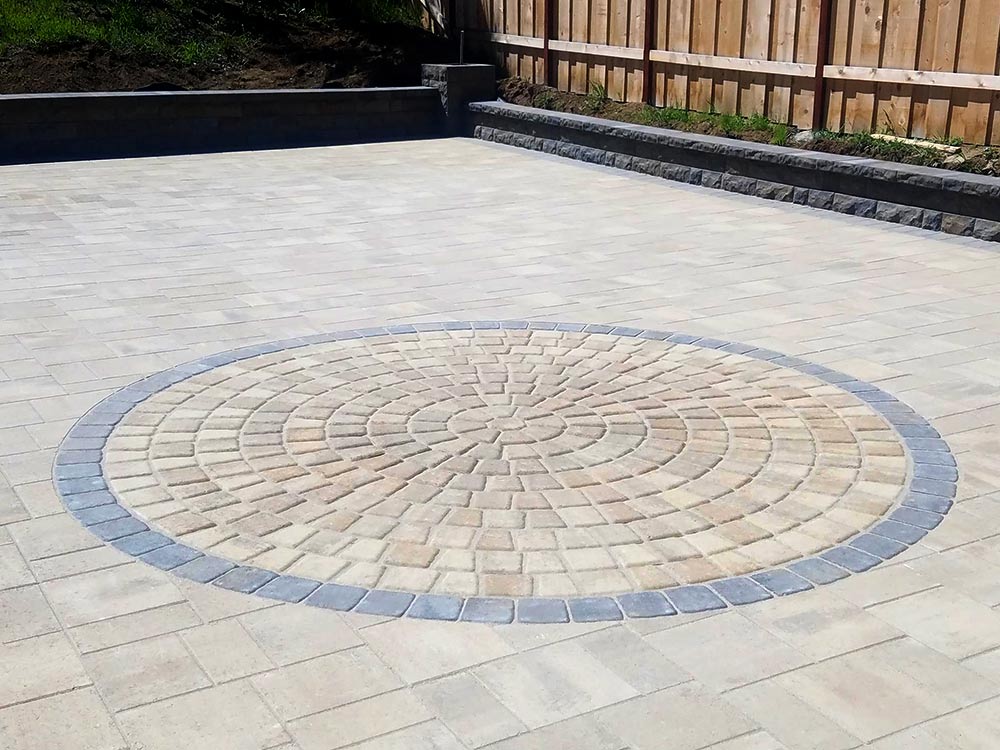 7. Create a Playhouse Patio
Take your child's playhouse to the next level by installing a small patio next to it. You'll likely want to use small or medium pavers to create a realistic design. One of our designers would be happy to help you choose the correct materials and layout for this project.
8. Ward Off Critters
Are furry little mammals wreaking havoc on your vegetable garden? Have they already dug underneath your fence? Stop them by burying pavers beneath the fence. You could also stretch chicken wire down from the fence and secure it underground with pavers.
9. Build a Path
Create an inexpensive and interesting path with large pavers. Space them out a little and fill in the gaps with a material such as mulch. You could also try staggering the pavers for a more unique look.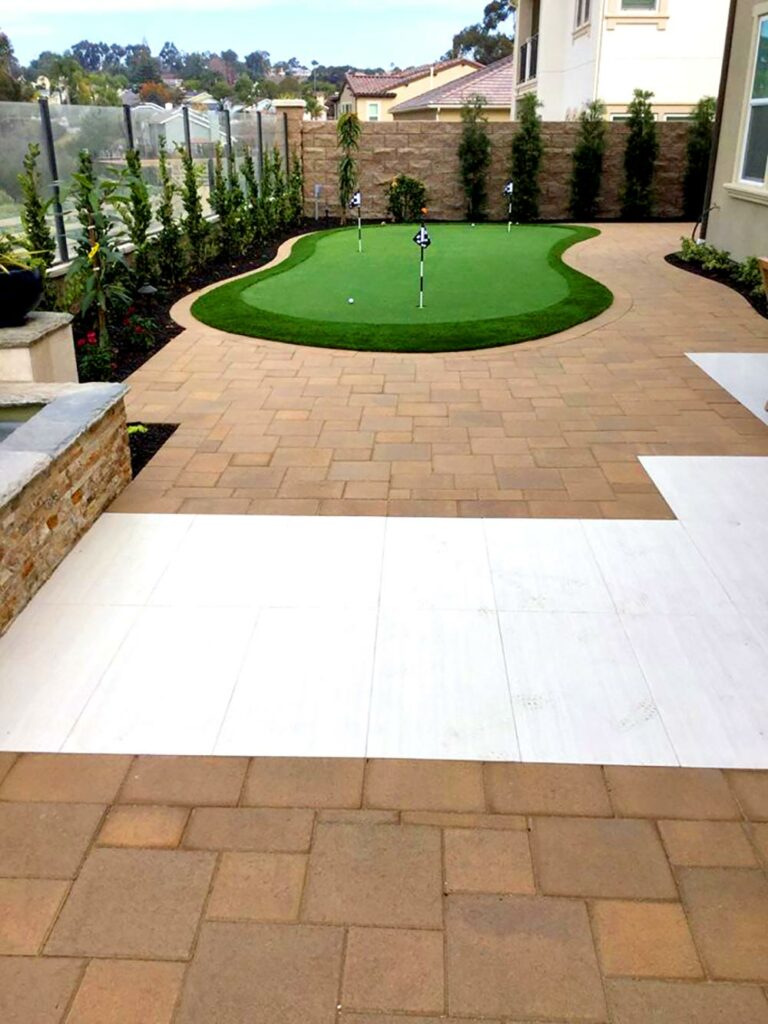 10. an Atypical Terrace
If you're looking to add drama to your outdoor space, a terrace may be the perfect option. Terraces are typically made out of other materials such as stones, but why not use pavers?
11. Show Off Your Green Thumb
Not feeling the look of concrete between your pavers? Add a little color to your paver design by planting tiny flowers in the gaps instead. There are many options that grow low to the ground and are perfect for the space in between pavers, such as moss or herbs.
12. Swim In Style
A pool deck is a huge investment. If you're sick of uniformity and want to lounge by the pool on a unique deck, consider using pavers in a variety of shapes, sizes, colors and styles.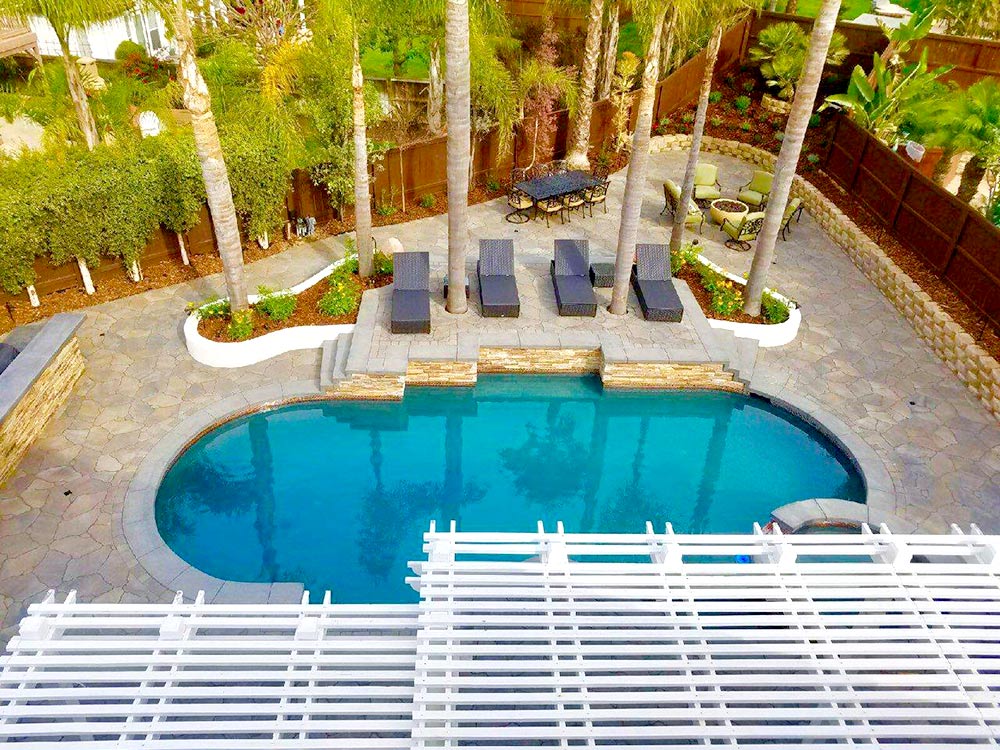 13. Save the Fruits and Veggies
If your hanging fruits and vegetables droop to the ground as they ripen, insects can easily ruin them. Install pavers where your crops come to rest to reduce the risk of this problem.
14. Defining Spaces
Even if critters aren't snacking on your lettuce, you can still arrange pavers in a border around your garden to define the space. Pavers can also be used to define different parts of a garden or to create paths throughout a larger space.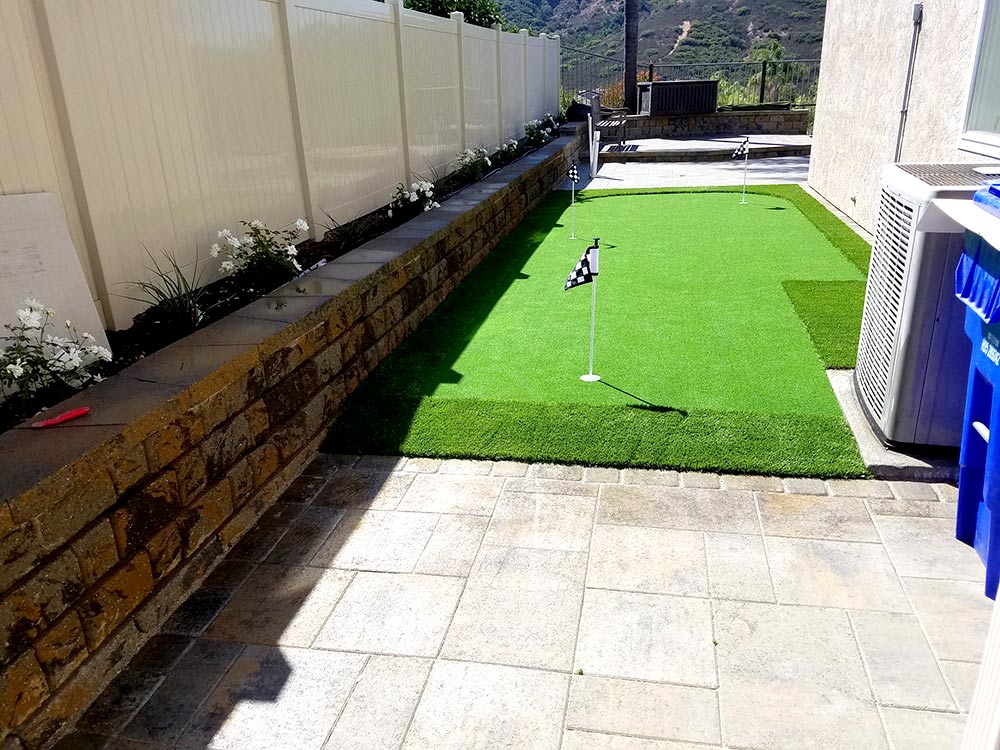 Unique Paver Patterns
It's very tempting to look online for unique paver design ideas. However, if it's online, it's probably not going to be uncommon for long. A professional can help you navigate the many shapes, sizes, materials and colors pavers come in to come up with a 100% one-of-a-kind look perfect for you.
Ready to Start Your Project?
The ideas listed above are just a few of the ways you can spice up your home or solve everyday problems with pavers. We would love to help you implement one of these paver design ideas or come up with a new solution for your unique needs.